Customer name: Oliver Technologies Pty Ltd
Country of end user: Australia
Workpiece:
Name: tractor wheels
Material: steel
The max size of workpiece : Φ 1700 x 1500
Unit weight : ≤400Kg/pc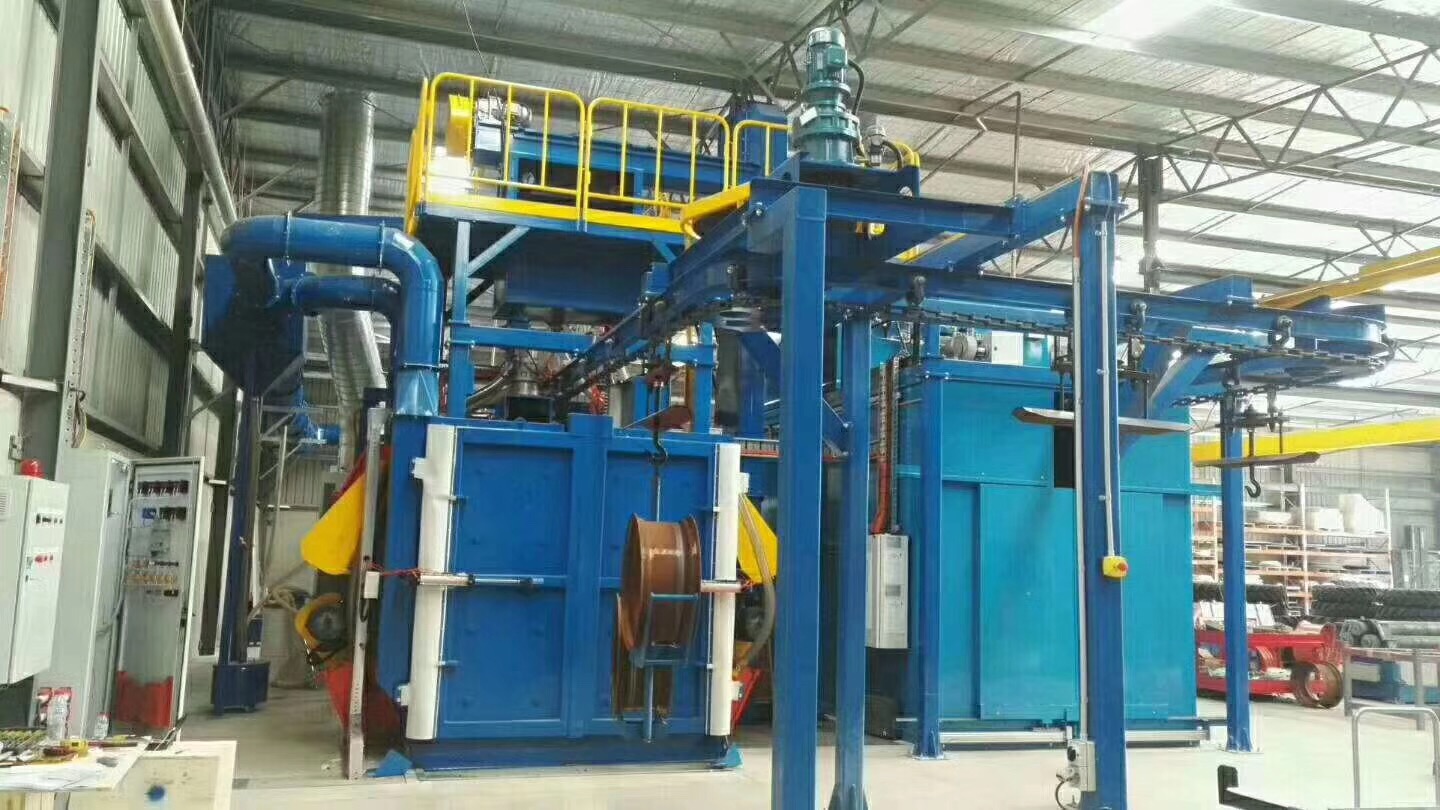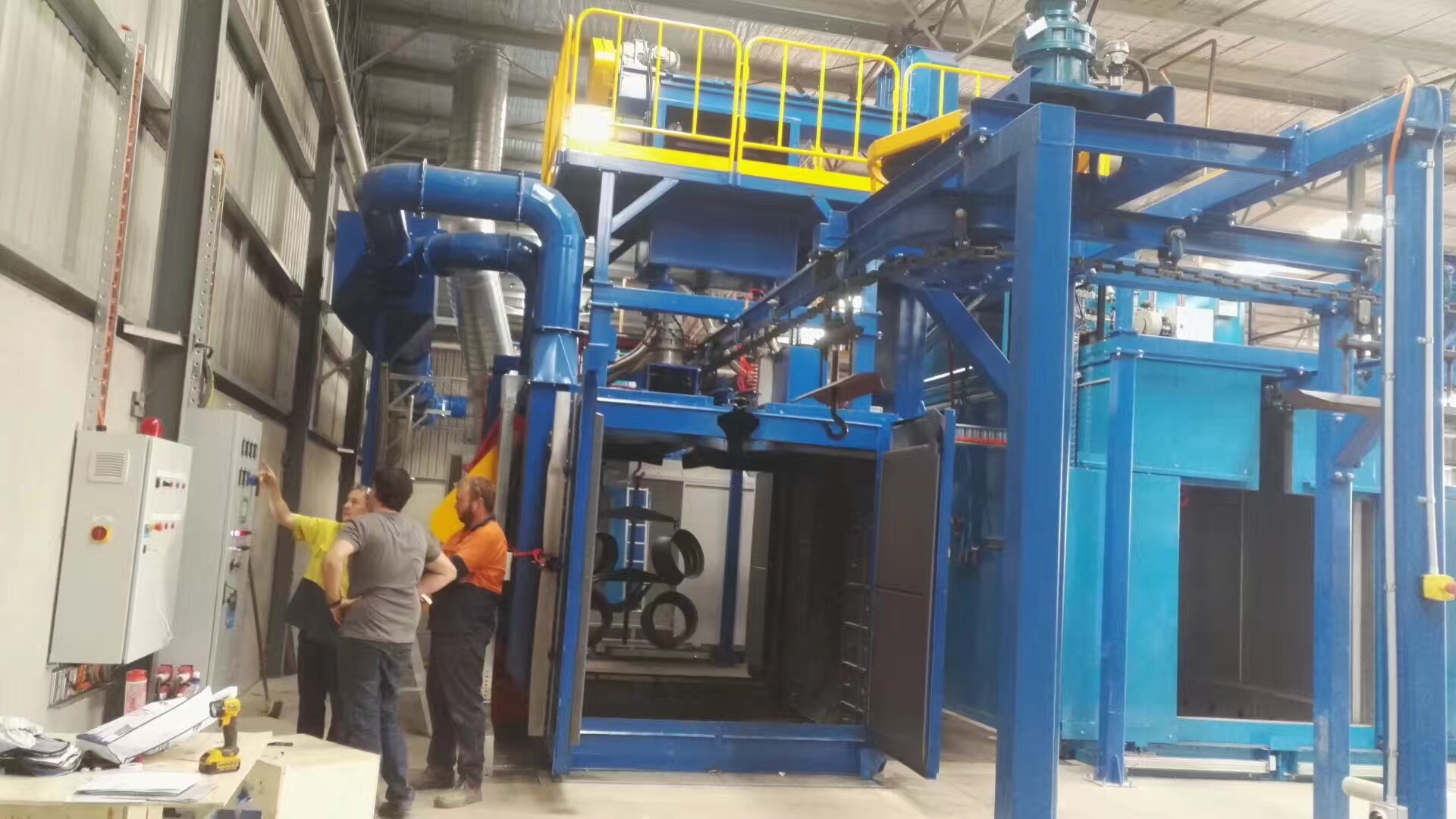 Machine capacity:
Machine blasting chamber size: L×W×H=3000×2300×2500mm
And cleaning scope : Φ1700 xH1500mm (each batch)
Catenary chain length: ~48000mm (including blasting and spraying system)
Hanger quantity: 14 hooks in total
Weight capacity of each hook: ≤400Kg
Hook space between: 3200mm
Running speed of catenary chain: 8m/min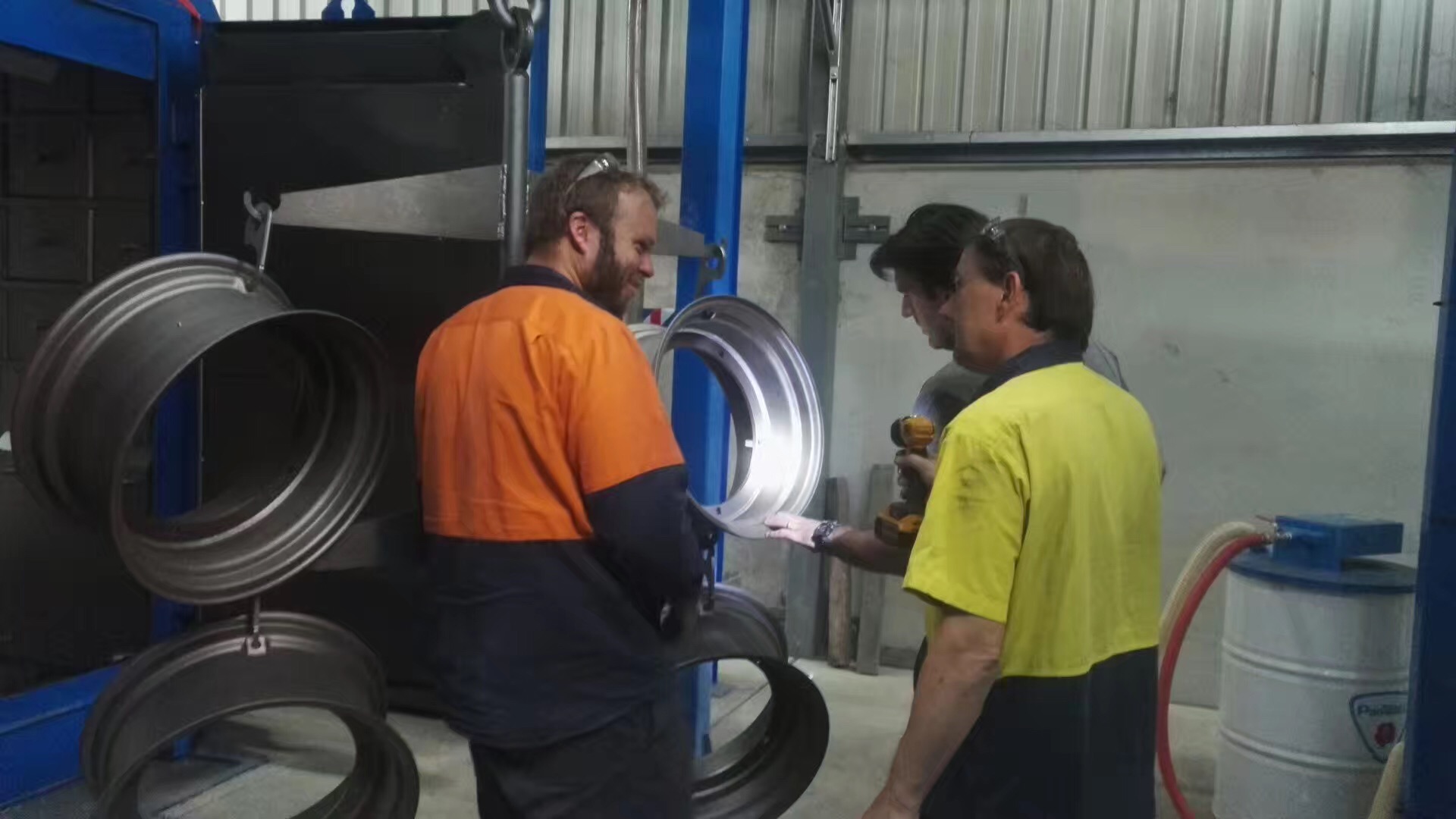 Description: this is a mixed job combined with shot blasting and spray coating line. We did this job together with our local partner who makes spray systems. We arrange the whole blasting system and hanger chain system(for both blasting and spraying system) and related electric control system.
The Hanger Chain Shot Blasting Machine can finish blasting in 5-10 minutes but need to wait the spray system which need 15minutes per batch.
It took less than 10weeks we finish production and design, and our
Our partner did a great job for mechanism installation and we sent our electrician there at site to finish the commissioning with 1 week.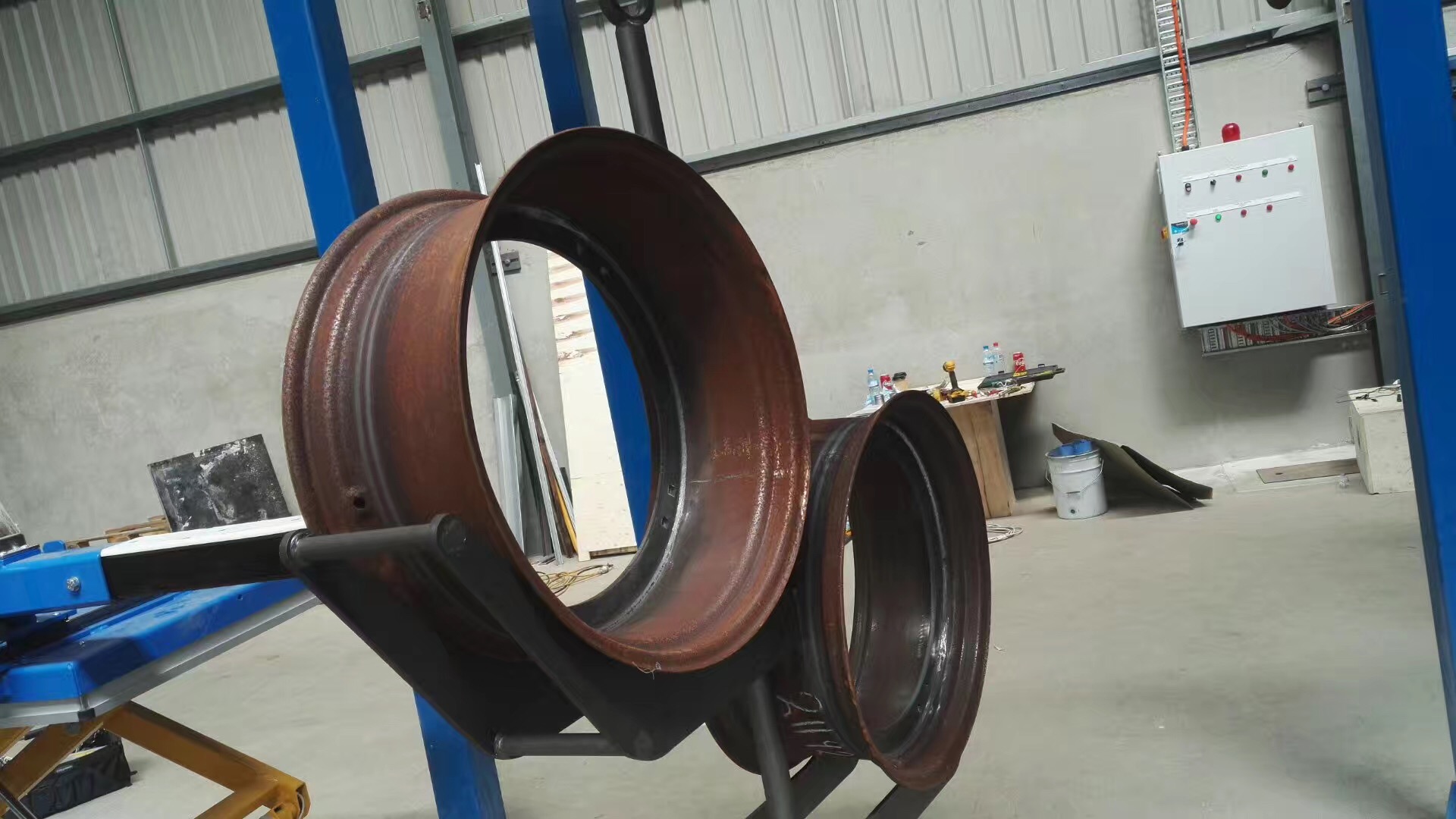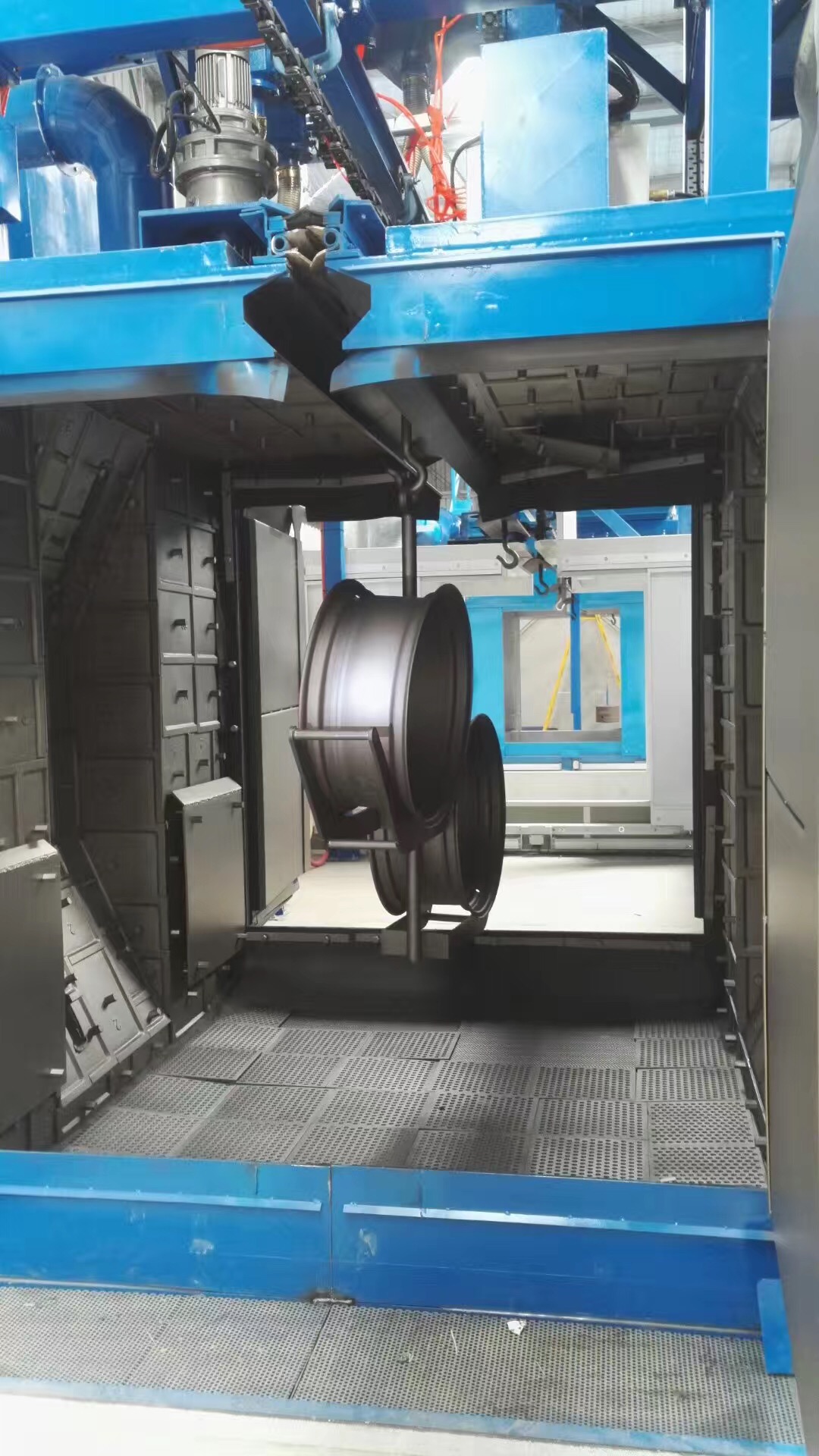 Time of acceptance: October of 2017